DYLAN Closing Meeting - Brussels - 22/23 September 2011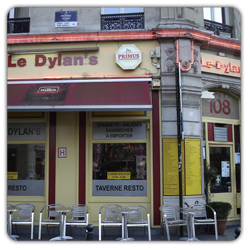 Three round tables took place for this occasion and drinks with music officially closed the Project.
The Closing Meeting of the DYLAN Project was held in Brussels, Belgium, on 22-23 September 2011, at the
Vrije Universiteit Brussel
.
A full day, 22 September 2011, has been dedicated to a public conference at which we presented project outcomes for discussion with representatives from business, European institutions and higher education.