DYLAN 6th Consortium Meeting - Glasgow
On 19-20 November 2009, the DYLAN project researchers gathered at the Glasgow Caledonian University for the sixth Consortium Meeting. This event brought together over 40 professional and highly esteemed researchers for a unique opportunity to listen to and learn from the EU's top researchers in the area of multilingualism and multilingual practice.

In cooperation with the Glasgow-based Consortium Meeting, a Postgraduate Forum was held in advance of the meeting on 18 November, giving to postgraduate students (both affiliated and unaffiliated with the DYLAN Project) the chance to participate and attend activities inspired by and associated with the DYLAN Project. This Forum included a plenary session, round table discussions of topical issues, and postgraduate presentations.
Glasgow Caledonian University is Scotland's fourth largest university in terms of student recruitment. Though our history dates back to 1875, Glasgow Caledonian was officially formed in 1993 with the merger of Glasgow Polytechnic and The Queen's College, Glasgow. Since then the university has established a reputation for providing innovative, career focused programmes – currently 94% of our graduates seeking employment find work within six months of graduation.

The campus is located in the heart of Glasgow city centre and is one of the best learning environments in the UK. The campus has been designed to not just provide space for people to learn, but also to meet their human needs – to talk, to recharge and also to have fun.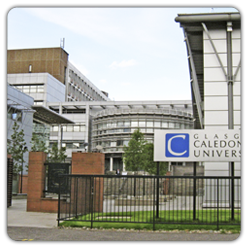 Here some photos of the Consortium Meeting in Glagow, thanks to Claude Springer and Liana Pop!
Sorry, I cannot display the flash slideshow for one of the following reasons.
1. Your browser does not support Javascript.
2. If you are using RapidWeaver, please make sure your theme is using the most up-to-date version of the javascript include file.